布达佩斯旧城区更新改造
布达佩斯旧城区更新改造
Jaeger Kahlen Partner wins competition to design Liget City in Budapest.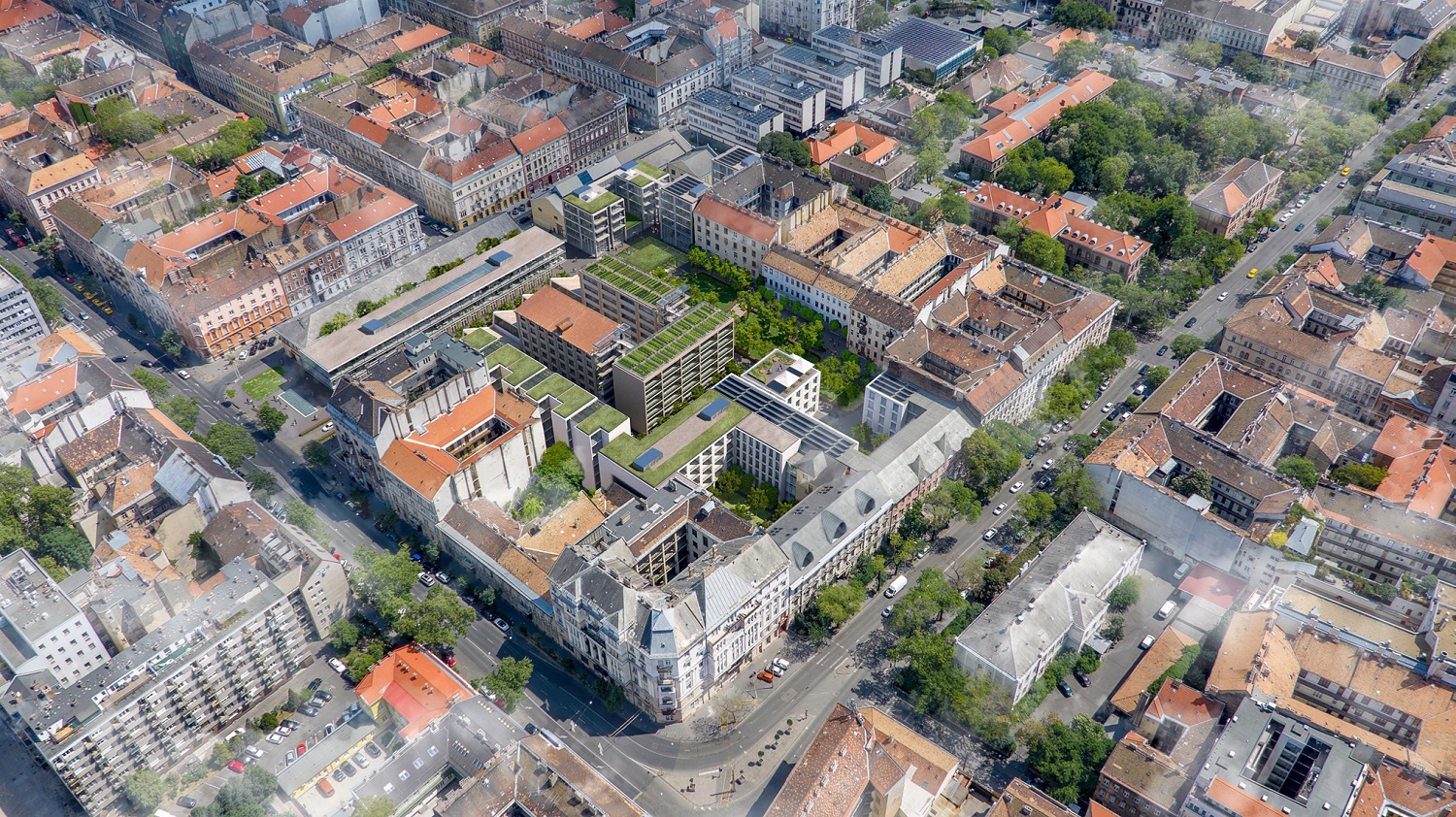 鸟瞰效果 Aerial View
我们非常高兴地宣布,耶格卡恩建筑设计有限公司在10家国际公司参与的Liget City城市概念设计竞赛中与HPP共享第一名。评委会高度认可我司的设计,并指定由我司负责该项目的建设工作。
We are happy to announce that Jaeger Kahlen Partner has won an international competition for the future urban planning development of the new community hub in the center of Budapest. Sharing the first prize with HPP architects, we enforced against 10 international offices. With honorable recognition from jurors our project proposal is appointed for the further realization.
该项目处于布达佩斯市中心,旨在将一个长期失去活力的区域转变为一个充满活力的社区。地块内部含有六个小地块,其中包含了住宅和旧工业建筑。开发计划的功能包含住宅区,学生宿舍,零售,创意办公空间和精品酒店。同时,地块内几处建筑遗产也将被纳入设计当中。
Liget City, a mixed use development is located in central Budapest, seeks to transform a long dormant site into a vibrant and bustling community hub. The site represents 6 different plots that are part of a bigger and unique city block where the mixed-use program is in combination between residential blocks and old industrial buildings which are forming a great part of the inner area and urban block perimeter in present day. The proposed development will bring residential units, student dormitory, retail, creative office spaces and a boutique hotel to the site while in the same time several existing buildings which are under heritage protection will be preserved and be part of the lively urban planning vision.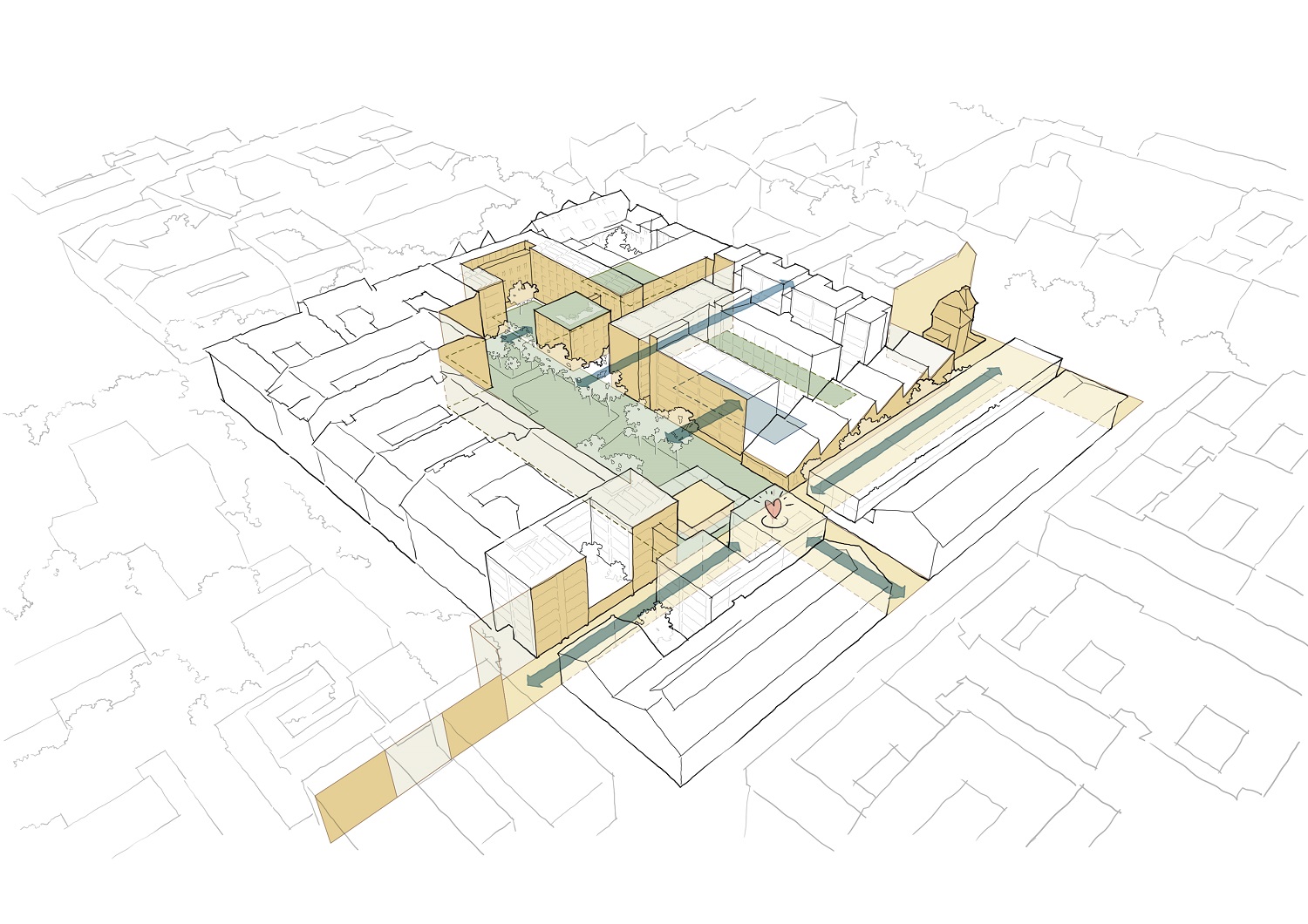 场地关系 Urban Link
设计中通过处理一系列的通道将场地中的公共广场与城市联通,最终引导到了市中心的一个大型公园。此项目的中心环节是一个2000多平方米的开放广场,该广场是现有建筑物和新建筑物之间的连接空间,中心广场的设计为社区居民提供了开放的场地,用于休憩和回味历史。小型商业散布在开放的景观空间中,为该社区提供了更便利的公共设施环境。停车场和后勤服务被隐藏在场地内,与景观整合在一起,车辆出入口露台和景观结合。
A series of passageways and public plazas provides urban links in to the site, which culminates at a large public park at the center. At the heart of the design is more than 2000 sqm. of accessible open space, designed to serve as buffer zone between existing and new buildings. This new amenity recalls the history of the site, which in the 16th century was a richly landscaped beyond the historical city moat (Liniengraben). Smaller- scale commercial and residential buildings are interspersed with the open landscape space to create an environment that offers improved public amenities, while relating to the character of the surrounding residential streets. Parking and service areas are concealed within the site's topography or integrated with the landscape, and vehicle entry and exit points are discreetly situated and covered by terraces and landscaping.
建筑体量 Volumes
场地现状 Existing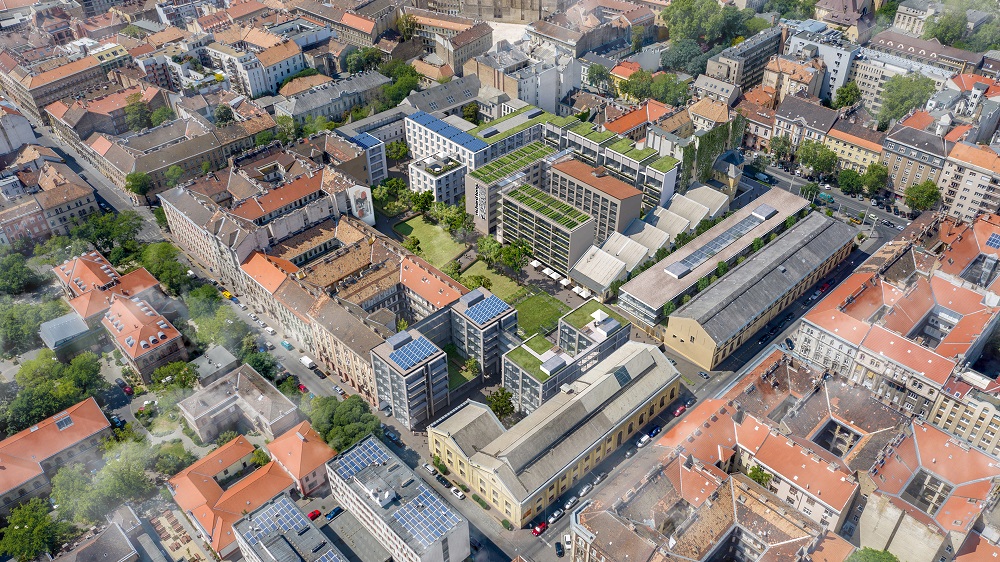 鸟瞰效果 Aerial View
热门推荐